40th Anniversary Celebration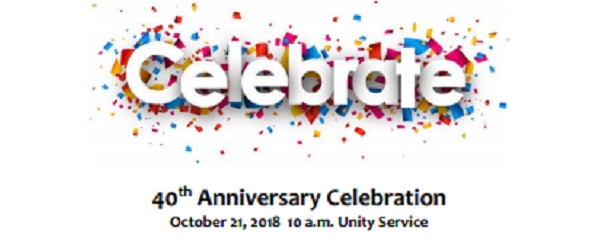 40th Anniversary Celebration
October 21, 2018 – 10 a.m. Unity Service
Guest speaker: Pastor Bob Abrams
Pastor and Assistant to the Bishop of the Southern Ohio Synod, ELCA.
Souvenir Ornaments are on sale in the Main Lobby/Narthex for $10
Take away a memory of Hosanna for your window or Christmas Tree!
There will be a history/display of pictures in Hosanna's Main Lobby/Narthex.
Hosanna House Event Center will be open for tours.